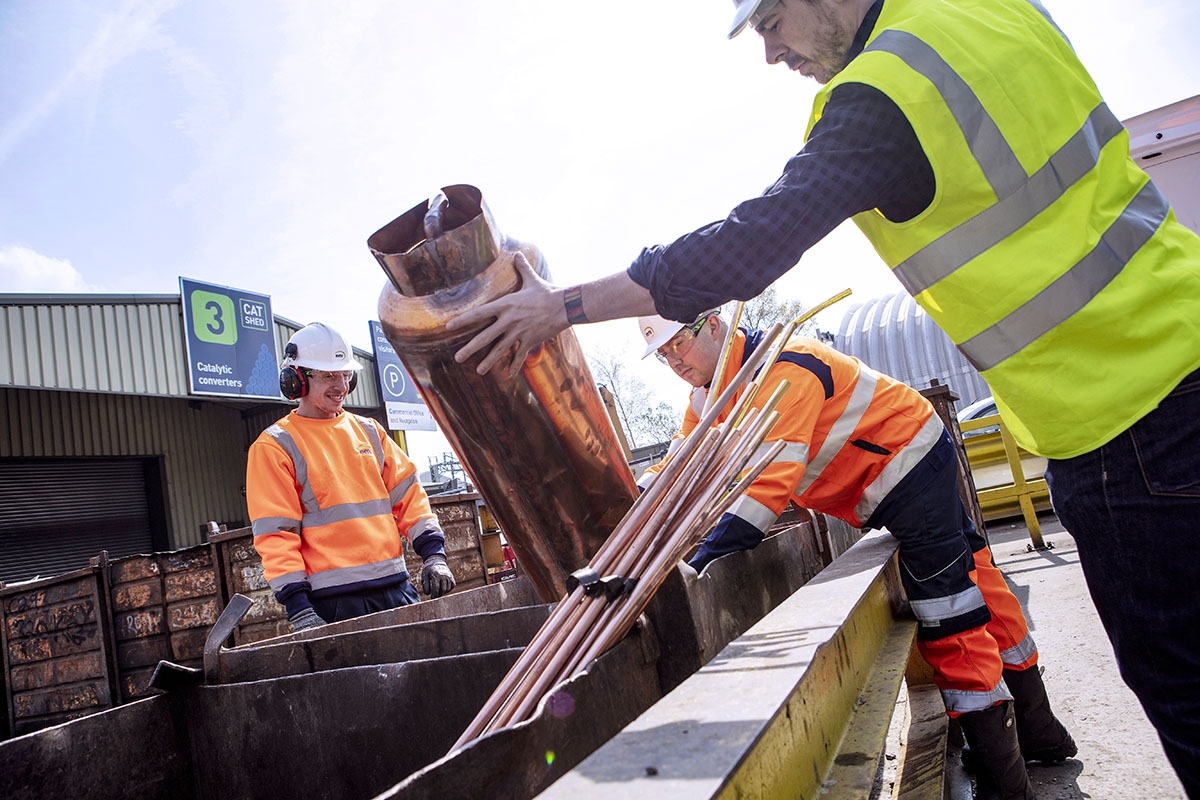 We welcome all customers at our yards. Whether you are a business or member of the public, you can call in to any of our sites at any time during opening hours and speak to our knowledgeable staff – no appointment necessary.
REGISTERING FOR AN ACCOUNT
If it's your first visit to EMR you will need to register for an account before we can weigh your scrap. Come to Reception on arrival, where our team will be happy to help. You will need to bring in some registration ID. The ID required is determined by State, so please check the requirements for your local yard before visiting.
IDENTIFYING AND WEIGHING IN YOUR METAL
Once you've registered with us, head to the relevant area of the yard to weigh in your metal – these should be clearly identified as Ferrous, Non-ferrous or Scrap Vehicles.

Ferrous metals are those containing iron – a magnet is usually a good way to identify them – if the magnet sticks, the chances are it's ferrous.

Non-ferrous metals is a term used to describe everything else that isn't ferrous, such as copper, brass, lead, aluminium and a large number of other metal types.

If you want more information on these categories, see here. If you're still unsure what category your items fall under, simply drop into Reception on your arrival and someone will point you in the right direction.

Unusual or oversized load? Please advise your local yard before you arrive so that they can best assist you on arrival. Additionally, some of our yards can offer collections depending on the amount of metal you have. If you have larger volumes of metal and are interested in finding out about our collection service, see here to contact your local yard, or send your enquiry via our contact form here.
GETTING PAID
We offer highly competitive prices calculated on the weight and grade of your metal as well as the worldwide markets (this is because metal is a commodity). We can offer you a choice of payments. For more details about payment options, please contact your local facility.